PVC door seal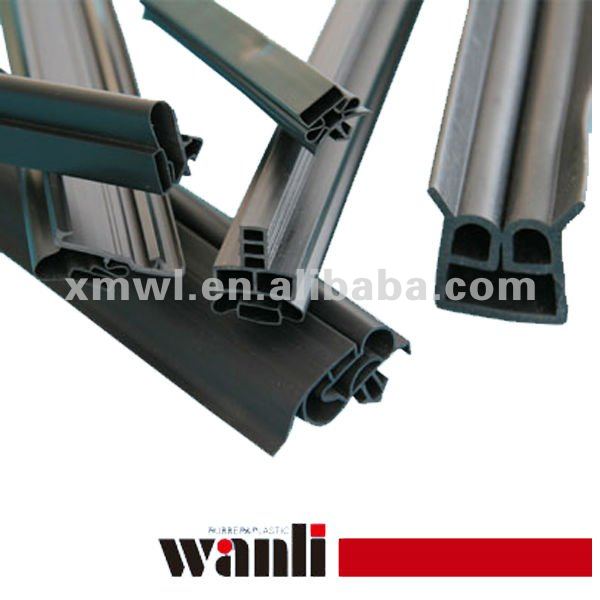 Product description :

Door seals are the most common application of weather seal. Weather seals keeping the cool air in and cold weather applications -keeping the cold weather out. We manufacture many weather seal designs for personnel entry door seals, double entry door seals, overhead door seals, sliding door seals, swing door seals, rolling steel door seals, dock leveler weather seals, and vertical lift door seals.
FUNCTION:
· Door seals protect buildings, clean rooms, computer rooms, machinery, and filtration systems from the ravages of dirt and dust particles.
· Weatherstripping provides highly effective temperature control for both heating and cooling on all types of gaps in windows and doors of every style and size.
· In high temperature applications, reduce heat loss and improve working environment around industrial ovens.
· Effectively reduce or eliminate light transfer in sensitive areas such as dark rooms.
· Reduce sound transfer when the individual bristles follow contours to seal the gaps.
· Dampen vibrations with the flexible bristle on our brushes that adjusts to the adjacent surface.
· Memtech Brush door seals and weather strip are made in many sizes and shapes to secure nearly any building entry point and your energy savings alone will likely repay your investment in one season!
Adantage of PVC :
1. The use of PVC seal: PVC seal is widely used in various kinds of industry, including auto parts, doors, window, machine and construction industry. PVC seal could work during -40 centigrade to 100 centigrade.
2. The advantage of PVC seal: The cost of PVC seal is lower than EPDM seals.
3. The kinds of PVC seal: Hard PVC seal, soft PVC seal, and composite(Co-extrusion) PVC seal.
4. PRODUCTION TECHNOLOGY: Extrusion.
PROFILE TYPE

INDUSTRY

RUBBER& PLASTIC PROFILES

INJECTION MOULDED CLAMPING OF RUBBER PROFILES

SPONGE PROFILES

GASKETS FOR WINDOWS AND DOORS

EPDM SOLAR COMPOUND

BUILDING
INDUSTRY


CAR
INDUSTRY

ALTERNATIVE ENERGY SOURCES

HOME APPLIANCES INDUSTRY

TUNNELS


Our company :
Mold for door seal :
Our certification :